Skilled, Reliable, Trustworthy and Great Customer Service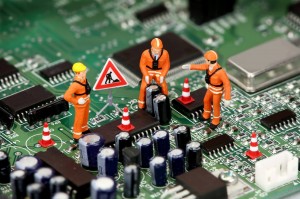 At Ace Computer Centre,  we have years of experience when it comes to fixing games consoles, PCs, Apple Devices  and Laptops.  Our focus is on getting you back in the game, back to work and back with your tech. Our service is fast, reliable and great value.
As tech-heads, we understand that a breakdown is not just frustrating; there is a danger of losing priceless data, time and important files. You need to know that if a repair is possible, we will get it done, and faster than you think. We don't just swap components; if a BGA chip or a PCB can be re-worked rather than replaced, that's what we do, saving you money.
Give us a call the next time you have a breakdown and you'll find out why we are called Ace!