Ace Computer Centre – Getting You Back In The Game
The red ring of death is a real bore! One minute you're happily playing your X-box and  then BAM!… it just switches off and you are left with a shiny looking box that does nothing !

The most common cause of the Red Ring of Death is microscopic cracks in the solder spheres. The only way to fix this permanently is to have your Xbox360 reworked on a specialized rework machine.  Watch out for companies offering a re-ball service that only re flow the existing solder spheres and have no intention of re-balling your console. 3 months down the line (when your 90 day warranty is up) you're back to square one with the same fault.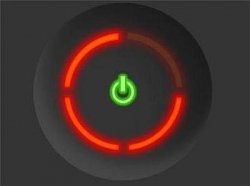 At the Ace Computer Centre you can have confidence that your console is going to be repaired the right way, by professional technicians and every console will be re-balled or the chip will be replaced at an extra charge of £20.00.
Free Courier Collection
What's more, we can even arrange free courier collection and will deliver it back to you within 2 to 3 working days after payment has
Other Xbox 360 repairs
Our repair technicians can also carry out a wide range of other repairs on your Xbox360 console, including:

 not reading discs: £34.99
 not powering on: £34.99
 unable to connect to the Internet: £34.99
 graphics or screen freezing: £39.99
 overheating or switching off: £34.99
 broken ports and connectors: £39.99