This is the worst thing that happened to anyone ever!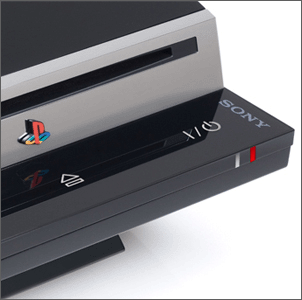 OK, I suppose it's not that bad, but If  can't switch on your PS3 you are probably suffering from the yellow light of death! So all you need to do is fix the problem and get back in the game.  We can help you.
YLOD is mainly caused by dry solder joints, microscopic cracks in the solder balls and faulty GPU chips. These problems develop over time and will cause your console to malfunction.
Arghhh..I can't play any games, what am I going to do!!!
We have trained technicians qualified to carry out a full range of repairs to your PS3 console. We use cutting-edge rework stations and a precision made support jig to repair your games console. We only use top quality products to perform our repairs . Our commitment is offering you a high quality repair at a fair price.
Common symptoms of the yellow light of death are :

Green light then yellow then red light then 3 beeps
2 beeps 3 beeps
Fan is very noisy then turns off
Freezing during game play or when first turning on
Pixels or lines on the screen
Ace computer centre offers 3 repair options for YLOD
Reflow the Gpu £49.99 re flow service comes with 3 months warranty from the date of purchase.
Reball the Gpu £69.99 re ball service comes with  6 months warranty from the date of purchase.
Replace the Gpu £74.99 Gpu replacements come with a 6 months warranty.
All prices listed on this page included collection and delivery of your console.
Ace computer centre always would recommend re balling the GPU, as this normally gives a long lasting repair. We are more than happy to carry out a re flow on your console, if in the unlikely event that the re flow has not fix your console we will contact you and inform you of your options for getting your console working again.